History
The Dallas Bias story began with Max Kipness, the son of European immigrants, being born and raised in New York City during the depression. Max was forced to go out into the world and earn his way at around age 14. HIs career began in a bias binding factory. He spent most of his time from that point to his early 30s learning his trade.
In the early 50s Max decided he wanted to move his family to Dallas and open up his own shop. In 1958 his vision became a reality with the incorporation of Dallas Bias Fabrics. The company has been providing all types of trim services to the thriving needle industry of Dallas ever since.
Max's three sons and his grandson eventually joined him in the business. Today the company is owned and operated by the second and third generation of the KIpness family.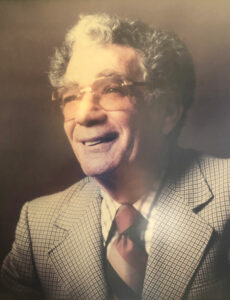 Why People Work with Dallas Bias Fabrics
They are a family business and the family is involved – everyday!
They offer custom solutions for all apparel manufacturing processes.
Their Texas location and a warehouse facility in Central America lets them service customers throughout the Americas.
Their team has been in the apparel and a material conversion business since 1958!
"

We strive to maintain the highest standard in the industry and address the needs of all our clients with care and utmost consideration.

"